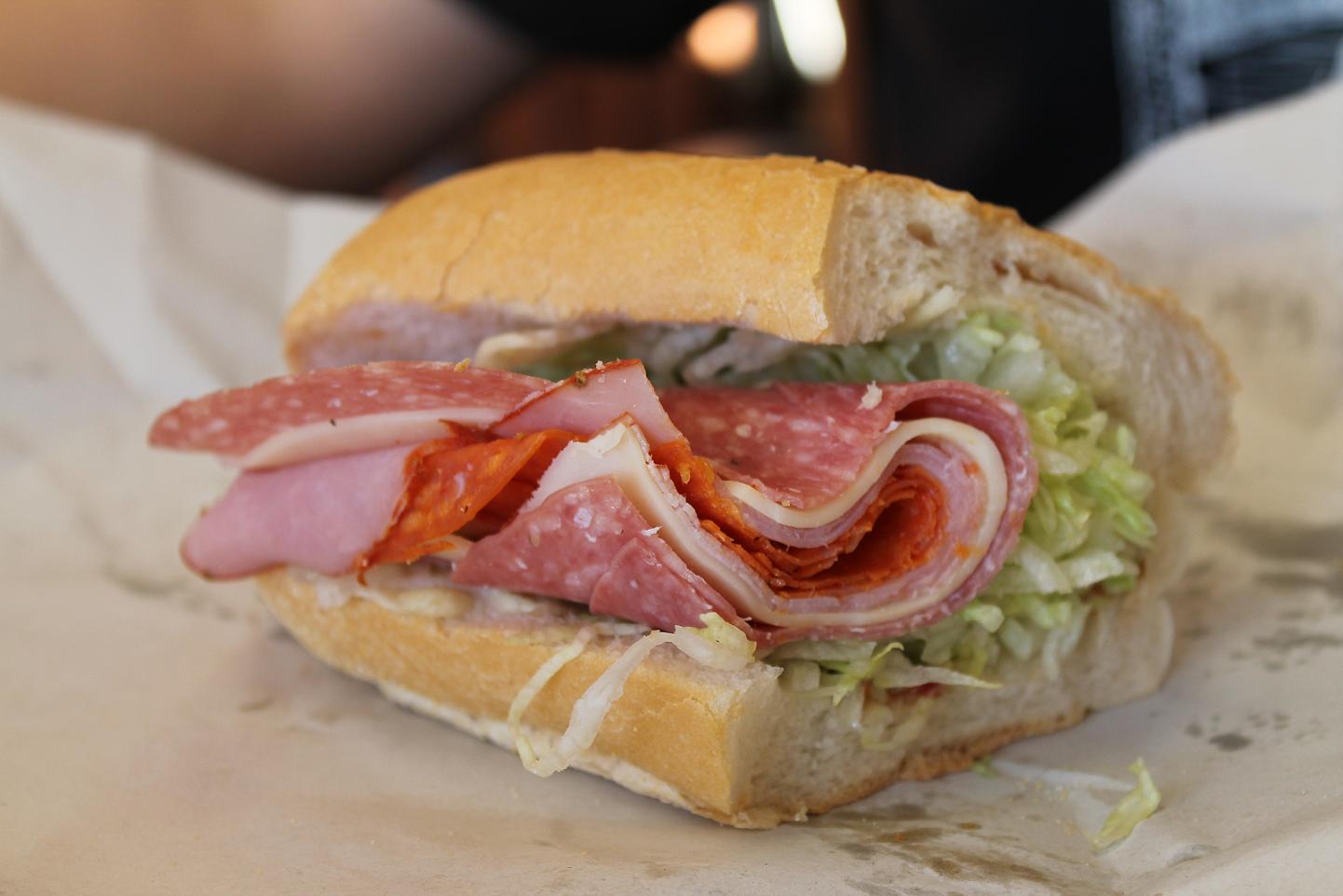 09 Apr

Processed Meats — Before you buy that sandwich, beware.

Processed deli meats like salami, ham, and roast beef are typically made with meats from animals raised in confined animal feeding operations (CAFOs).

This means they're given growth hormones, antibiotics and other veterinary drugs, and raised in deplorable conditions that promote disease, these meats are also filled with sodium nitrite (a commonly used preservative and antimicrobial agent that also adds color and flavor) and other chemical flavorings and dyes.

Nitrites can be converted into nitrosamines in your body, which are potent cancer-causing chemicals. Research has linked nitrites to higher rates of colorectal, stomach and pancreatic cancer. But that's not all. Most processed deli meats also contain other cancer-promoting chemicals that are created during cooking. These include:

Heterocyclic Amines (HCAs) which are hazardous compounds created in meats and other foods that have been cooked at high temperatures. According to research, processed meats are clearly associated with an increased risk of stomach, colon and breast cancers.

Polycyclic Aromatic Hydrocarbons (PAHs): Many processed meats are smoked as part of the curing process, which causes PAHs to form. PAHs can also form when grilling. When fat drips onto the heat source, causing excess smoke, and the smoke surrounds your food, it can transfer cancer-causing PAHs to the meat.

Advanced Glycation End Products (AGEs): When food is cooked at high temperatures—including when it is pasteurized or sterilized—it increases the formation of AGEs in your food. AGEs build up in your body over time leading to oxidative stress, inflammation and an increased risk of heart disease, diabetes and kidney disease.

The truth is, processed meats are not a healthful choice for anyone and should be avoided entirely, according to a 2011 review of more than 7,000 clinical studies examining the connection between diet and cancer. The report was commissioned by The World Cancer Research Fund2 (WCRF) using money raised from the general public. Therefore the findings were not influenced by any vested interests, which makes it all the more reliable.

It's the biggest review of the evidence ever undertaken, and it confirms previous findings: Processed meats increase your risk of cancer, especially bowel cancer, and NO amount of processed meat is "safe." You're far better off ditching the deli meats and opting instead for fresh organically-raised grass-fed meats, or wild caught salmon.